Obituary for Anthony "Tony" Davanzo, Jr.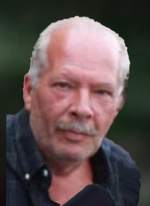 DAVANZO, Anthony " Tony" Ralph, Jr., age 55, of Saddle Brook, died on November 17, 2017. Born in Englewood, he resided in Wood-Ridge before settling in Saddle Brook 26 years ago. Tony helped run Calderone Hilltop Service for 25 years. He is predeceased by his father, Anthony Ralph Davanzo, Sr. in 1994. Tony is survived by his wife of 26 years, Karen (nee Calderone), a son, Anthony S. Davanzo, a daughter, Bianca Davanzo, his mother, Barbara Davanzo, and a brother, Glenn Davanzo and his family. He is also survived by his parents-in-law Eileen and Salvatore Calderone and sister-in-law Debra Wisse and family. Visiting Saturday 7 to 9 pm at the Aloia Funeral Home followed by a 8:30 pm chapel service. Private cremation to follow. In lieu of flowers the family is accepting memorial gifts. The Davanzo family is in the care of the Aloia Funeral Home, 180 Harrison Ave., Garfield (973-340-7077). Condolences/Directions visit aloiafuneral.com
To send flowers to the family of Anthony "Tony" Davanzo, Jr., please visit our Heartfelt Sympathies Store.
Order Flowers
Affiliations

American

Crucifix
The insignias listed here may be subject to copyright and / or trademarked. Those copyrights and trademarks are owned by the respective organizations.
Life Story for Anthony "Tony" Davanzo, Jr.
DAVANZO, Anthony " Tony" Ralph, Jr., age 55, of Saddle Brook, died on November 17, 2017. Born in Englewood, he resided in Wood-Ridge before settling in Saddle Brook 26 years ago. Tony helped run Calderone Hilltop Service for 25 years. He is predeceased by his father, Anthony Ralph Davanzo, Sr. in 1994. Tony is survived by his wife of 26 years, Karen (nee Calderone), a son, Anthony S. Davanzo, a daughter, Bianca Davanzo, his mother, Barbara Davanzo, and a brother, Glenn Davanzo and his family. He is also survived by his parents-in-law Eileen and Salvatore Calderone and sister-in-law Debra Wisse and family. Visiting Saturday 7 to 9 pm at the Aloia Funeral Home followed by a 8:30 pm chapel service. Private cremation to follow. In lieu of flowers the family is accepting memorial gifts. The Davanzo family is in the care of the Aloia Funeral Home, 180 Harrison Ave., Garfield (973-340-7077). Condolences/Directions visit aloiafuneral.com