Obituary for Louis DiLeo, Jr.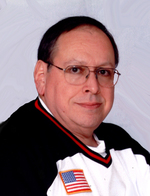 DiLEO, Louis, Jr., age 73, of Garfield, died on January 30, 2018. Born in Teaneck, he lived in Westwood for 24 years settling in Garfield 49 years ago. He was an accountant 50 years retiring in 2017 from David A. Gerson, CPA in Rochelle Park. Louis is survived by his loving wife of 49 years, RoseAnn (nee LaMotta), a beloved son, Christopher DiLeo and wife Ginny, two sisters, Mary Frances DiLeo and Josephine Luken and husband John, and uncle of Eric, Tara, Michael, and Stacy, and many great-nieces and nephews. He is predeceased by his parents, Louis and Josephine DiLeo. Visiting Saturday 1 to 3 pm with a 2 pm chapel service. Private Cremation. In lieu of flowers the family is accepting donations for St. Jude Children's Research Hospital. The DiLeo family is in the care of the Aloia Funeral Home, 180 Harrison Ave., Garfield (973-340-7077). Condolences/Directions visit aloiafuneral.com

Order Flowers
Affiliations

American

Crucifix
The insignias listed here may be subject to copyright and / or trademarked. Those copyrights and trademarks are owned by the respective organizations.