Obituary for Zofia Flisinska (Lozowska)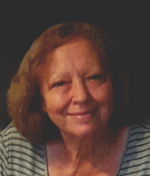 FLISINSKA, Zofia (nee Lozowska) Sunrise April 30, 1949, Sunset September 9, 2018. Beloved wife of Ben Zbigniew Flisinski (married 1970). Mamusia to Violetta Flisinska LaGreca (husband David) and to Kamil Flisinski. Best Babcia to Sara Cora, and step-grandma to Abby and grandma-in-law to Marco and Jaylynne (parents Don and Nancy LaGreca). Daughter of Jadwiga and Stanislaw. Sister of Janina (husband Matt) and Zygmunt (wife Bozena). Aunt to Melissa (husband Billy, daughters Alex and Olivia), Bobby, Radek, Jarek, Rafal, Monika and Norbert. Loving cousin to many. Selfless human, loving person, great friend and neighbor. Leaving a legacy of laughter, care, fun memories, love and helping animals. Please donate to Little Wanderers NYC Rescue Group in Zofia's memory. Private funeral arrangements by Aloia Funeral Home in Garfield, NJ, with entombment of ashes at the George Washington Cemetery in Paramus, NJ.
Order Flowers
Affiliations

American

Crucifix

Polish Flag
The insignias listed here may be subject to copyright and / or trademarked. Those copyrights and trademarks are owned by the respective organizations.